We welcome:
students from overseas who have NZ residency

students from overseas who are visitors

students from overseas who hold a student visa or permit

a limited number of short term students from overseas. These students need to book in advance for a place in our school. The number of short-term students accepted for enrolment varies from year to year.


A student from overseas who wishes to attend our school may be able to enter our school as a domestic student if:
Parent has a current work visa (or a current interim visa that extends such a visa)

Parent is a NZ citizen or resident and student has applied for residence visa

Refugee - parent or student has made a claim to be recognised as a refugee

Parent has a scholarship funded by the NZ Aid Programme administered by the Ministry of Foreign Affairs and Trade

Parent has a military visa

Parent is doing a PhD at a NZ University

Parent is a diplomat

International adoption

Parent is a NZ citizen or resident

Parent is on an exchange programme
You will need to pay a fee for your child if you do not meet the above criteria.
International Student School Assurance Statement from Education Review Office (2018):
Provision for international students

The school is a signatory to the Education (Pastoral Care of International Students) Code of Practice 2016 (the Code) established under section 238F of the Education Act 1989. The school has attested that it complies with all aspects of the Code.

At the time of this review there were 11 international students attending the school.

International students and their families are actively supported and participate in a wide range of opportunities and events. A well-considered and inclusive approach builds learners' confidence and independence.
All international students must be living with a parent or legal guardian and have a student permit to study in a New Zealand school. This includes students on a visitors visa. Permits may be issued on a term-by-term basis.
A student permit should not be confused with a student visa. A student visa is usually issued off-shore and is approval to travel to New Zealand for the purpose of study. A student permit is issued on-shore and is approval to be in New Zealand to study. In most instances the visa or permit will state the school the student will attend.
Fee paying students:
need to pay a fee. The annual fee is $13,000 including GST. The minimum fee is $3,250.00 including GST (for one term). This is payable at the School Office or by direct credit into the School's bank account. All school related expenses are covered within this fee (including books, school camps, class trips etc).

need to hold comprehensive medical insurance. The Ministry of Health has made travel and health insurance compulsory for all international students intending to study in New Zealand.

need to pay for any instrumental music classes the student joins.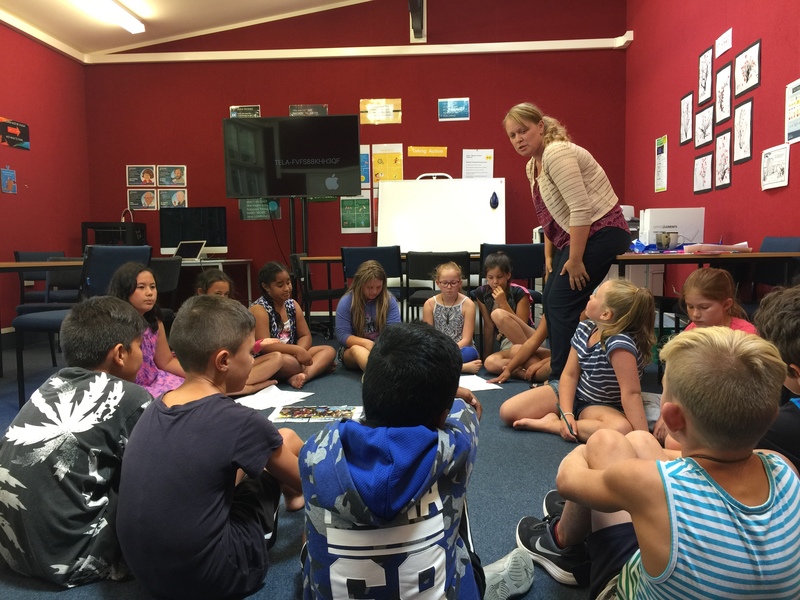 Silverdale Normal School supports programmes designed to assist students who come from a non-English speaking background.
All students who attend our school are protected by the conditions of the Code of Practice 2021 for the Pastoral Care of International Students. This is a New Zealand standard. Silverdale Normal School is a signatory to this code. Schools must be signatories to this code before enrolling international students.
The school has a document containing all the background information for the enrolment of International Students in our school (which is also available by email - office@silverdale.school.nz). It also contains web and e-mail contacts for accommodation both in the area and in Hamilton City.
We look forward to meeting you when you come to New Zealand. Thank you for choosing to send your children to our school.
English Language Support for International Fee Paying Students
Junior Syndicate Yrs 1 and 2 Students aged 5 and 6 years old
Middle Syndicate Yrs 3 and 4 Students aged 7 and 8 years old
Senior Syndicate Yrs 5 and 6 Students aged 9 and 10 years old
After a short settling in time students are assessed in speaking, listening, reading and writing.

Parents / guardians aspirations for their children are discussed and incorporated into their programme of learning and support.

The class teacher and the ESOL teacher will co-ordinate and implement the most suitable English development programme for each student. Consideration is given to the social, emotional, academic, language and pastoral needs and the level of support required for each individual.

Learning in the English language support classes is strongly connected with the classroom programmes. There is a focus on improving topic specific language skills and vocabulary in line with the topics of learning in the class, so that the students feel more successful in the full classroom programme. We have found students feel more confident to contribute in lessons and discussions having pre-knowledge of language and vocabulary. This improves outcomes both of English proficiency and the topic / content knowledge.

English language learning is provided in the classroom setting in groups and in one-to-one situations by the teacher, a learning assistant and the cohort throughout the daily programme.

All International students will also have some weekly time-tabled provision for English tuition with an ESOL specialist based on a needs assessment for integration into the school curriculum.

Silverdale Normal School encourages the use of first language, electronic dictionaries, school buddies (and translation assistance if necessary) to promote English communication and reassurance for International students in their early weeks of orientating to our school culture.

ELL support team and the classroom teacher encourage the parents of international students to be involved in the learning and programme. Your input is valuable to us! We welcome questions, on-going communication and will make time to meet with you as you require.
Silverdale Normal School are signatories to the Education (Pastoral Care of International Students) Code of Practice 2021.
Silverdale Normal School is committed to the care and education our international students. If you are unsatisfied with our programme, Silverdale Normal School will make every effort to solve any issues. If a resolution cannot be reached you are entitled to contact the Students' Complaints team which can be reached here.
For further information or enquiries, please contact:
Michael Harrop Principal
Bernie Moffat International Liaison
Priscilla Thatcher Executive Officer